| | |
| --- | --- |
| medicine | - 71 items found in your search |
Click on Title to view full description
1
"Akhtar, Salman" inner torment: Living Between Conflict and Fragmentation
"Northvale, NJ" Jason Aronson 1998 765701596 Hardbound GOOD+
"Tight, bright, clean and square with crisp, clean dust jacket BUT has remnants of a large sticker on the dedication page and pencil underlining in the Preface, Acknowledgments and ""Kohut Versus Kernberg"" sections. 318 indexed, annotated pages. ""integrates controversial psychoanalytic conceptualizations with his own scholarly thinking and expert outlook on technique."""
Price: 12.95 USD

3
"Arenas, Dr. Roberto" "Dermatologia: Atlas, diagnostico y tratamiento"
Mexico McGraw-Hill Interamericana Healthcare 1987 9684221525 / 9789684221529 Oversize Trade Paperback VERY GOOD+
As new except for owner's name inside front cover and neatly indexed with post-it tabs matched to highlighted areas. A scratch on the front cover. Text in Spanish. 642 indexed pages illustrated with photo close-ups.
Price: 98.95 USD

7
"Brailord, James F. MD, MRCS" The Radiology of Bones and Joints
"Baltimore, MD" 1935 (2nd edition) Oversize Hardbound VERY GOOD
" Blue cloth with gilt lettering, embossed design on front. Spine is slightly rubbed, softened at ends and has 2 @1/8"" rip on bottom. Faint age soil to outside page edges. Interior as new."
Price: 17.06 USD

8
"Buckstein, Jacob MD" Clinical Roentgenology of the Alimentary tract
"Philadelphia, PA" 1940 Oversize Hardbound VERY GOOD
" Black cloth with black title block, gilt lettering. Spine softened at ends. Corners rubbed . Faint age soil to outside page edges. Owner's bookplate. Interior as new. 525 Original illustrations. Additional shipping charges due to weight."
Price: 53.96 USD

9
"Buckstein, Jacob MD" The Digestive Tract in Roentgenology
"Philadelphia, PA" 1948 Oversize Hardbound VERY GOOD
"Signed by Author. Oversize, 889 pages with 1030 Illustrations in 659 Figures. Red cloth with black title box and gilt lettering. Spine is slightly sun faded, softened at ends and has @1/4"" rip on bottom. Faint age soil to outside page edges. Interior as new. Author's credentials include Assistant Professor at Cornell University Medical College and service at Bellevue, Beth-David and Central Islip Hospitals in NY, the US Public Health Service and the US Veteran's Bureau. Additional shipping charges due to weight."
Price: 44.96 USD

10
"Christensen, Herbert E. " Toxic Substance List 1974
"Rockville, MD" 1974 Oversize Paperback GOOD-
"Tight, bright, clean interior, light age soil to exterior, square with creased cover corners(and a few page corners). Owner's name and ""Discard"" stamp on first title page. Oversize and heavy, may require additional postage. 904 indexed pages, 8.5x11x2.5"""
Price: 36.95 USD

12
"DeRoeck, Dr. Richard E." The Confusion About Chiropractors
"Danbury, CT" 1989 0923748253 / 9780923748258 (Signed - 1st edition) Trade Paperback NEAR FINE
"As new except for the obituary and article about Dr. DeRoeck's death from the local news paper that has been stapled to the back of the title page. The newsprint has slightly yellowed the facing page. ""Chiropractors: What They are, What They do, and What they can do for you."""
Price: 29.95 USD

13
"Dibner, Bern" The New Rays of Professor Rontgen
"Norwalk, CT" 1963 (1st edition) Oversize Paperback NEAR FINE
"Stiff cardboard cover. As new and unread but has spine shows slight age soil and rubbing to edges. The story of Professor Rontgen's discovery of X-rays for which he was awarded the first Nobel Prize in Physics in 1902. 56 pages, with illustrations and bibliography "
Price: 29.95 USD

16
"Epstein, Gerald" """You Said a Mouthful"": An anthology of dental humor"
"Westport, CT" Dental Executives Associates 1966 Oversize Hardbound NEAR FINE
"Book- As new - gift quality! Brown leatherette with gold title block, cartoon and lettering. Unclipped dust jacket has light fading of spine, 1 1/4"" rip on to edged of front and slight rubbing to corners and front cover. ""25 years …collecting and swapping gags, cartons, quips and anecdotes and what have you, that more realistically portray the role that the dentist plays in his profession."
Price: 99.95 USD

17
"Erickson, Tomlin & Swain" Modeling and Role-Modeling: A Theory and Paradigm for Nursing
"Englewood Cliffs, NJ" 1983 0135861802 / 9780135861806 "(5th printing, 1997)" Trade Paperback VERY GOOD-
"Tight, bright, clean, slight curl. A corner bump has dog-eared 5 pages and left a crease on the top corner of each cover. ""Two requisites for wise and effective nursing are the basics of this book: Scientific Habits of Thought using existing knowledge about healthy functioning; Clinical Sensitivity and expertise enabling humane and knowledgeable intervention..."" 283 indexed pages including Bibliography and Glossary."
Price: 52.95 USD

19
"Fosarelli, Pat" Prayers & Rituals at a time of Illness & Dying: The Practices of Five World Religions
"West Conshohocken, PA" 2008 1599471469 / 9781599471464 (1st edition) Paperback FINE
"As new - gift quality! ""clear instructions for both health care professionals on how to address the spiritual needs of ailing Buddhists, Hindus, Muslims, Christians and Jews…basic beliefs as they relate to illness and end-of-life issues…also includes specific suggestions about what not to do or say in respect to different faith traditions..."" 92 annotated pages including Bibliography."
Price: 9.95 USD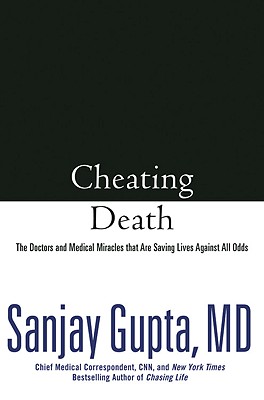 Cheating Death: The Doctors and Medical Miracles that Are Saving Lives Against All Odds
"Gupta, Sanjay"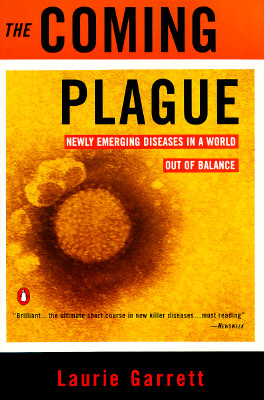 The Coming Plague: Newly Emerging Diseases in a World Out of Balance
"Garrett, Laurie"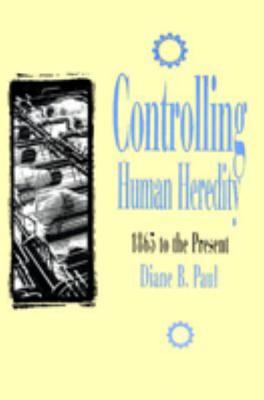 Controlling Human Heredity : 1865 To the Present
"PAUL, DIANE B."
The Hot Zone: A Terrifying True Story
"Preston, Richard"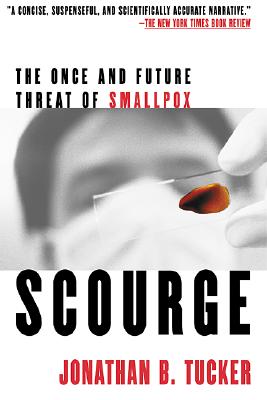 Scourge: The Once and Future Threat of Smallpox
"Tucker, Jonathan B."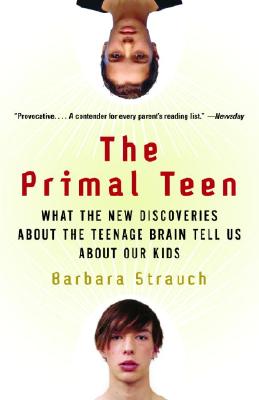 The Primal Teen: What the New Discoveries about the Teenage Brain Tell Us about Our Kids
"Strauch, Barbara"
"Spirit Catches you and You Fall Down: a Hmong Child, her American Doctors, and the Collision of Two Cultures"
"Fadiman, Anne"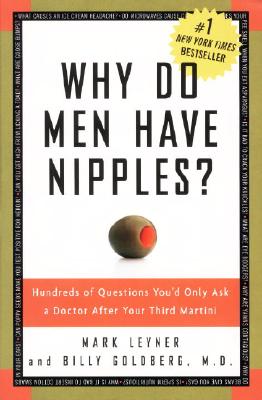 Why Do Men Have Nipples? Hundreds of Questions You'd Only Ask a Doctor After Your Third Martini
"Leyner, Mark, Goldberg, Billy"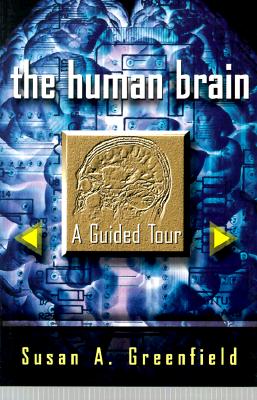 The Human Brain: A Guided Tour (Science Masters Series)
"Greenfield, Susan A."