| | |
| --- | --- |
| History | - 438 items found in your search |
Click on Title to view full description
1
Illustrated History of the Third Reich
NY ©1978 0517160358 / 9780517160350 (reprint) Oversize Hardbound NEAR FINE/Near Fine
"As new except for softening at top of spine. DJ as new except for 1/4"" rip on top edge. 256 pages (12.25 x9.5""), Glossary, Bibliography & Index, hundreds of black and white photos - most pages contain multiple photos."
Price: 10.95 USD

2
"(Bower, Donald E. (ed.)" "The American West (The Magazine of Western History), January 1971 / Volume VIII, Number 1"
"Palo Alto, CA" 1971 Oversize Paperback VERY GOOD+
"Tight, faintest of page yellowing, clean, slight tilt. Rubbing to exterior edges and scratch on front cover. Midas of New Mexico: the Lucien Bonaparte Maxwell story * The West's Gunman: I -the Historiography of the Frontier Heroes * The Legendary Concords * Water, Man, and Nature: Portrait of the Web of Life (A Color Pictorial) * Lion at Bay: The Curtain Comes Down on a Western Institution * Incident at Tragedy Springs: the Unsolved Mystery of the California Trail * A Home for the Spirit: History of the Wilderness Preservation Movement. 64 illustrated pages."
Price: 8.95 USD

3
"Amalrik, Andrei. " Will the soviet Union Survive Until 1984?
NY 1970 (1st American Edition) Trade Paperback VERY GOOD
"As new except for sun fading of spine. Appears unread. ""a penetrating and balanced analysis of the structure of the Soviet Union(in 1970)"" by a Russian historian and playwright expelled from Moscow University in 1963 for political reasons. Spine slightly faded with small tear on bottom rear corner. Clean and tight. "
Price: 9.95 USD

5
"Ambrosino, Hauser, Sutor & Stoffolino (Ed.)" Today in History Almanac of Putnam County
"Brewster, NY" 1976 Trade Paperback VERY GOOD-
"Tight, bright clean and square, except for a corner crease on the bottom edge of the front cover and first 2 pages. Daily historical entries regarding the Putnam County(NY) area: Brewster, Carmel, Cold Spring, Patterson & Danbury(CT). Modeled after Franklin's almanac with entries interspersed with drawings, recipes, and hand-drawn ads for local businesses. Produced as a Bi-Centennial (1976) project of the Brewster High School Chapter of the National Honor Society.163 pages + Bibliography. 8-1/4x5-3/8"" (21x13.5cm)"
Price: 24.95 USD

6
"Andrianov, Boris" Dans Les Vastes Plaines Russes
"Moscow, Russia" 1986 (2e) Hardcover VERY GOOD+
"As new except for slight tilt and owner's name and date on first free page. Glossy photo covers. Livre de lecture avec commentaries en francais. Illustrated with maps and color photos. Introduction in French, text in Russian."
Price: 13.95 USD

10
"Balke, Gerd" Hong Kong Voices
Hong Kong 1989 9623590733 / 9789623590730 (1st edition) Trade paperback FINE
"As new except for faint sticker shadow on back cover. ""In this collection of interviews with a cross-section of Hong Kong people, Gerd Balke has discovered a wide variety of opinions about the territory's future…"" 273 pages."
Price: 149.95 USD

11
"Ball, Don" America's Railroads: The Second Generation
NY 1980 0393014169 / 9780393014167 (6th printing) Hardbound FINE / Near Fine
"As new except for @ 1"" rip on top edge of Dust Jacket (repaired on inside). 216 pages of color photos with extensive captions, indexed alphabetically by ""railroad, diesel locomotives are identified by builder, model, and road number, where available. Steam locomotives are identified by class where appropriate, wheel arrangement, and road number. Electric locomotives, multiple unit cars and motor cars are identified with appropriate data..."" 11-3/8x10-1/4"" (28.8x26.4cm). Oversize and heavy, may require additional postage for Priority or International shipment."
Price: 18.95 USD

12
"Barford, Jorgen H. (Frihedsmuseet, photos)" Danmark 1940-1945
"Copenhagen, Denmark" 1984 8788214060 / 9788788214062 Oversize Paperback VERY GOOD-
"Danish, English, German & French text (in side-by-side columns). Tight, bright, clean and square but has chipping along edge of front cover. 80 pages with 55 black and white photos"
Price: 8.95 USD

13
"Barkai, Meyer (ed. & trans.)" The Fighting Ghettos (Original title: Seifer Milchamot Hagetaot)
"Philadelphia, PA" 1962 (1st English edition) Hardbound VERY GOOD-/Good- dj
"Tight, clean interior, faint foxing to exterior page edges, light age soil to cover edges, square. Map covers and endpapers. Slight softening and rubbing to spine ends. Owners name inside front cover. Dust jacket is present but soiled with a few tiny rips along edges. Originally publish in Hebrew in Tel Aviv in 1954 by the Ghetto Fighters House and Kibbutz Hammeuchad. ""Firsthand account of Jewish resistance to the Germans - Within the Ghetto Walls, In the Concentration Camps, In the Forests"""
Price: 12.49 USD

16
"Barreiro, J. (ed. = intro.)" "Indian Roots of American Democracy - Special Constitution Bicentennial Edition, 1988 (Northeast Indian Quarterly)"
"Ithaca, NY" 1988 Oversize Paperback VERY GOOD
"Tight, bright, faintest age soil to exterior, clean interior, square except for faintest corner bump to bottom corner of back cover."" Cultural Encounter I - Cornell University"". Record of ""the Great Law"" Conference at Cornell in 1988. Contents include presentations of: Haudenosaunee Speakers (6 speakers); Academic Speakers (6 speakers); Legal Scholars (3 speakers); Roots of the Women's Line (3 speakers). NORTHEAST INDIAN QUARTERLY, VOL IV, No. 4 (Winter 1987) & VOL V, No. 1 (Spring 1988). 8.5x11x.25"". 78 pages including illustrations and Glossary."
Price: 22.95 USD

17
"Barth, Frederik" "Political Leadership Among Swat Pathans (London School of Economics Monographs on Social Anthropology, Volume 19)"
"Oxford, UK" 2004 1845202783 / 9781845202781 Trade Paperback FINE
"As new - gift quality! ""describes certain aspects of the society of the Pathans of the Swat valley in the North-West Frontier Province of Pakistan…the material on which it is based was collected by the author in the period February-November 1954"" Chapters on: General Ecology and Ethnology of Swat; Underlying Frameworks of Organization; Neighborhood, Marriage and Affinity; Relations of Inequality and Authority; Land Tenure and Political Relations within Local Communities; Authority and Following of Chiefs; Authority and Following of Saints; Alliances and Political Blocs; History and Organization of Swat State..."" 143 indexed pages including Bibliography."
Price: 19.95 USD

18
"basanez, miguel1" la lucha por la hegemonia en mexico 1968-1980
Mexico 1985 9682310628 / 9789682310621 (4a ed. Trade Paperback GOOD-
"Tight, faintest age tanning to covers and pages, light age soil to top edge of front cover, square. Neatly ruled underlining in the Introduction and sections on ""Un Estado Neutral"" and ""La Economia Antes de 1970"". Su preocupacion se centra, en los ultimos doce anos de vida politica en Mexico, en los tres sectores sociales que luchan por ganar la hegemonia: el publico, el privado y la disidencia. 243 indexed, annotated pages including Bibliographia. "
Price: 8.95 USD

19
"Bayless, Pamela" The YMCA at 150: A History of the YMCA of Greater New York 1852-2002
NY 2002 0971785708 / 9780971785700 (1st edition) Oversize Hardbound FINE/Fine
"As new - gift quality! In 1852 ""173 young men formed an association to help newcomers to New York city…From its initial evangelical Christian orientation, the YMCA has grown to be a secular, values-oriented organization with focus on positive development on urban youth..."" 232 pages, full of black and white photos, 12-3/8x9"" (31.4x22.9cm)"
Price: 34.95 USD

20
"Bercovici, Konrad" Around the World in New York
NY 1924 Hardbound GOOD
"Starting to loosen, pages yellowed, light soil, square. Spine ends fraying. Inscription. A tour of NY's ethnic neighborhoods in the 1920s.: The Syrian Quarter; Greece; One the East Side; China; Little Italy; The American Quarter: Greenwich Village; The Gypsy Quarters; Africa; In the Balkan Countries; Spain; France; Germany; Hungary; Czechoslovakia; Scattered Nations."
Price: 20.21 USD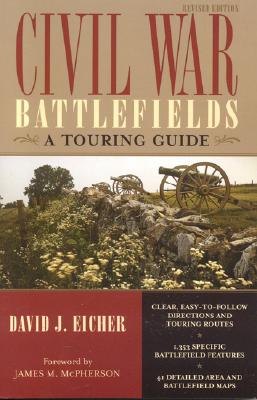 Civil War Battlefields: A Touring Guide
"Eicher, David J. (James M. McPherson, foreword)"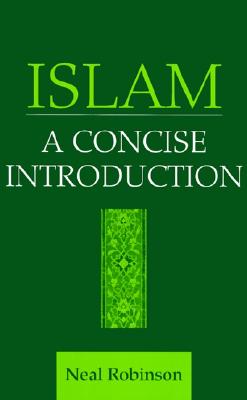 Islam: A Concise Introduction
"Robinson, Neal"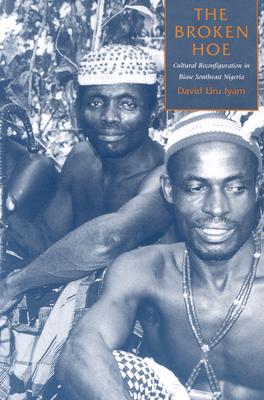 The Broken Hoe
"Iyam, David Uru"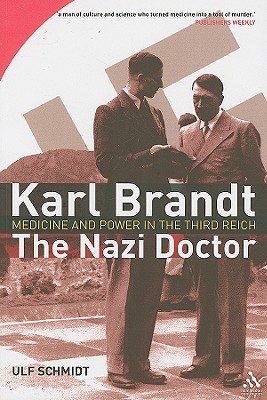 Karl Brandt: The Nazi Doctor - Medicine and Power in the Third Reich
"Schmidt, Ulf"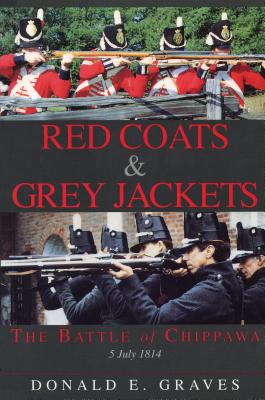 Red Coats & Grey Jackets: The Battle of Chippawa 5 July 1814
"Graves, Donald E."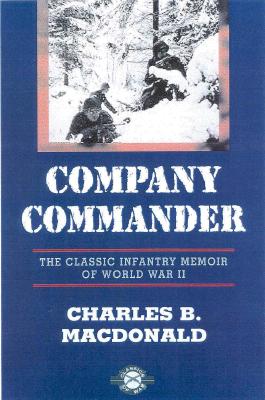 Company Commander
"MacDonald, Charles B."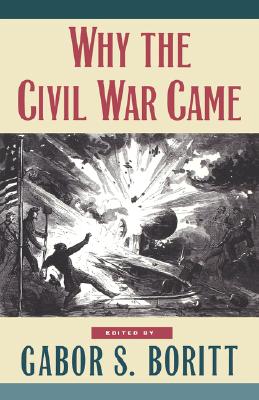 Why the Civil War Came
"Boritt, Gabor S. (Ed.)"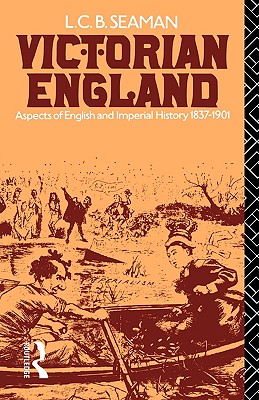 Victorian England: Aspects of English and Imperial History 1837-1901
"Seaman, L.C.B."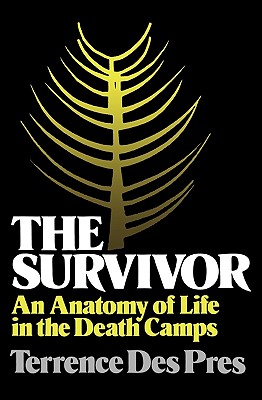 The Survivor: An Anatomy of Life in the Death Camps
"Des Pres, Terrence"