| | |
| --- | --- |
| fantasy | - 104 items found in your search |
Click on Title to view full description
1
"Adams, Greenberg & Adams" Barbarians II
NY 1988 0451151984 / 9780451151988 (1st thus) Paperback FINE
"As new. ""tales of heroes and heroines who live by the strength of their sword arms and the sharpness of their wits...""14 stories."
Price: 20.66 USD

2
"Adams, Richard" The Girl in a Swing
NY 1980 0394510496 / 9780394510491 (1st American edition) Hardbound FINE/Near Fine
"Book- as new. DJ - as new except for edgwear at top of spine and back, fold on inside front fold. Earthly love and pagan mystery from the author of ""Watership Down"""
Price: 19.40 USD

3
"Anderson, Poul" Operation Chaos
"Garden City, NY" 1971 0385005881 / 9780385005883 (1st thus) Hardbound NEAR FINE/Very Good
"tight, bright, clean and square but has faint age soil to end papers and slight softening to bottom of spine end. DJ intact and unclipped but has age soil, edgewear and a triangular chip out of the back top corner.. ""A parallel universe..governed by a slightly different set of rues, a set of rules one calls Magic...a werewolf...a witch...And between meeting, marrying and raising a family, they find themselves involved with all sorts of specialized evils."""
Price: 43.16 USD

5
"Anthony, Piers" Key to Survival (The Chromatic Series #5)
"Cincinnati, OH" 2008 1594267316 / 9781594267314 (Stated First Edition) Trade Paperback FINE
"As new - gift quality! Sexy fantasy at King Havoc, Queen Gale, and their four Glamour children tackle the invasion of the machines."
Price: 19.95 USD

6
"Anthony, Piers" Zombie Lover
NY 1999 0812555120 / 9780812555127 (1st thus) Paperback VERY GOOD+
"As new except for faint shelfwear and tiny corner bump. ""Breanna, a beautiful newcomer to the enchanted land of Xanth...has unwittingly attracted the affections of King Xeth, ruler of Xanth's Zombies, who yearns to make her Queen of the Undead!"""
Price: 42.95 USD

7
"Asaro, Catherine" The Charmed Sphere
"Chatsworth, Australia" 2004 0733551637 / 9780733551635 (1st edition) Trade Paperback NEAR FINE
" As new except for faintest shelfwear to bottom edge. ""What was the use of being a powerful mage if you couldn't learn the spells?"
Price: 9.95 USD

8
"Asprin, Robert Lynn" "Thieves World (Book 1), Tales from the Vulgar Unicorn (Book 2) & Shadows of Sanctuary (Book 3)"
NY 1979-1981 0441795765 / 9780441795765 (1st thus) Paperback VERY GOOD+/NEAR FINE
"#1-As new except for faint shelfwear. Brunner, Abbey; Anderson, Offutt, Asprin, Haldeman; DeWees & Bradley. #2- As new except for faint shelfwear and bookstore stamp. Farmer, Drake, Abbey, van Vogt, Morris, Offutt & Asprin. #3-Tight, faint page yellowing, clean, square. Rubbed edges and faint creasing to covers. McIntyre, Cherryh, Asprin, Offutt, Paxson, Abbey & Morris"
Price: 29.95 USD

9
"Axler, James" Deathlands: Bitter Fruit
Toronto 1997 0373625359 / 9780373625352 (1st Edition) Paperback FINE
"As new except for bookstore stamps. ""A new warrior breed blazes a trail to an uncertain future...Nature rules in the Deathlands, but man still destroys."""
Price: 14.95 USD

10
"Babbitt, Lucy Cullyford" The Oval Amulet
NY 1985 0060202998 / 9780060202996 "(SIGNED, 1st edition)" Hardbound FINE/Near Fine
"Inscribed by author ""to Rachel"". As new, except for faint edgewear to DJ. ""an epic fantasy; a love story, an adventure story, a story of self discovery and triumph, and, most of all, a story of returning to the balanced centre, where true peace lies."" "" Jr. High up"""
Price: 85.50 USD

11
"Berlitz, Charles " The Mystery of Atlantis
NY 1976 0380005468 / 9780380005468 Paperback FINE
"""Trace(s) the history of the 'mythical' Atlantis, produce(s) electrifying evidence that the 'lost continent' was indisputably real."" Revised and updated edition. Enlarged edition. Pictorial wrappers w/original art, 203 pg. incl. Bibliography, ill. w/photos, charts, maps & drawings. Atlantis. As new-gift quality!"
Price: 10.94 USD

15
"Carnright, J.M. (Pat Portfolio, cover art, musical score)" Aria Hahn: The Astral Light Journeys
2009 0982565593 / 9780982565599 Trade Paperback NEAR FINE
"As new except for light rubbing to cover edges and faint hinge creases. Contains CD of musical score. Full color illustrations on high gloss paper. ""No light exists…planetary moons…like small, shattering banquet plates…disintegrate then disappear into a turbulent darkness. Harsh, icy, glacial air surges in...my frigid body is starting to solidify."" ""A new writing form...a stunning writing and visual experience!"""
Price: 29.95 USD

16
"Cerasini, Marc" Godzilla Returns
NY 1996 0679882219 / 9780679882213 (1st thus) Paperback VERY GOOD
"Tight, bright, clean and square. Rubbing on spine edges. Small crease on back cover corners. ""1996: Godzilla has come back to rage again…"""
Price: 29.95 USD

18
"Cook, Glen " She is the Darkness (Book Two of Glittering Stone)(The Seventh Chronicle of the Black Company(
NY 1998 0812555333 / 9780812555332 (1st mass market edition) Paperback NEAR FINE
"As new except for faint shelfwear to bottom edge, faint reading crease on spine, faint tilt. June 1998 - first mass market printing. ""At the heart of the plain stands a vast grey stronghold, unknown, older than any written memory. One ancient tower has collapsed across the fissure...Stone cannot speak but stone remembers...The tale again comes to us from the pen of Murgen, Annalist and Standard Bearer of the Black Company..."""
Price: 49.95 USD

19
"Cook, Monte" The Glass Prison: Forgotten Realms
"Renton, WA" 1999 0786913436 / 9780786913435 (1st edition) Paperback FINE
"As new. ""Adrift in a strange world, the half-demon Vheod embarks on a quest to rid his new home of a powerful demon lord..."""
Price: 49.95 USD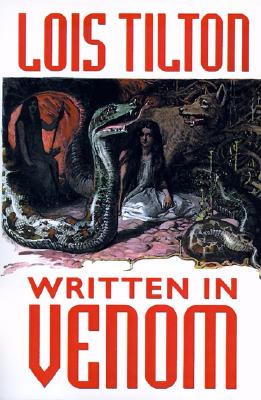 Written in Venom
"Tilton, Lois"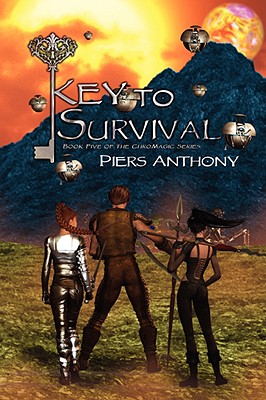 Key to Survival (The Chromatic Series #5)
"Anthony, Piers"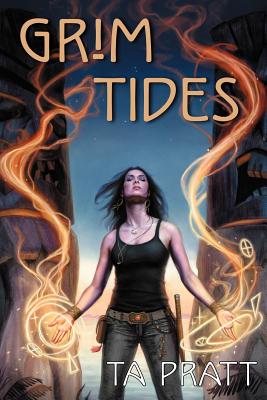 Grim Tides (Marla Mason #6)
"Pratt, TA (Lindsey Look, cover)"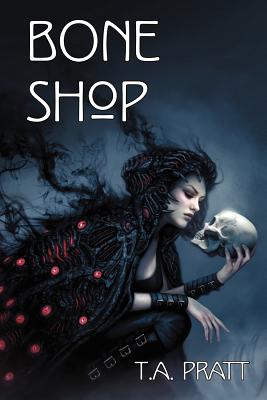 Bone Shop (Marla Mason Prequel #1)
"Pratt, TA (Dan Dos Santos, cover"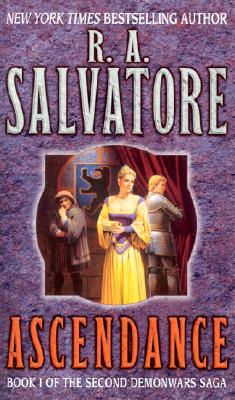 Ascendance (Book 1 of the Second Demonwars Saga)
"Salvatore, R. A."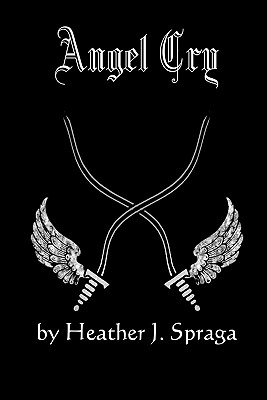 Angel Cry
"Spraga, Heather J. "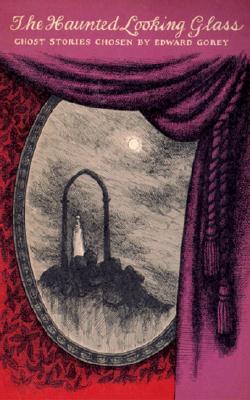 The Haunted Looking Glass: Ghost Stories Chosen and Illustrated By Edward Gorey
"Gorey, Edward (Ed.)"
Draw One in the Dark
"Hoyt, Sarah A."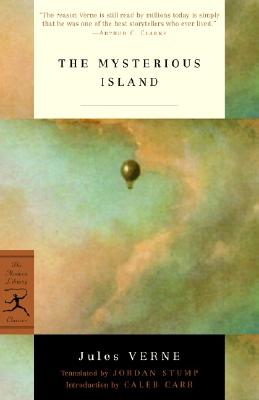 The Mysterious Island
"Verne, Jules(Stump-trans, Carr-Intro, Ferat-illus.)"