| | |
| --- | --- |
| animals | - 45 items found in your search |
Click on Title to view full description
2
"Austin, Margot (David McPhail, illus.)" Grognon l'ourson (Original title: A Friend for Growl Bear)
2001 2877673383 / 9782877673389 Oversize Hardbound FINE
"As new - gift quality! Illustrated children's book in French. ""Personne ne veut jouer avec Grognon. Il ne sait dire que ""G-r-r-r"", et il fait peur a tout le monde. Pauvre petit Grognon, il est bien seul et triste. Est-ce que Vieux Hibou saura l'aider?"" The little bear has no friends because he scares everyone by growling. 8.25x11.25"""
Price: 8.95 USD

4
"Berenstain, Stan & Jan" The Berenstain Bear Scouts and the Sinister Smoke Ring
NY 1997 0439397537 / 9780439397537 (1st edition) Paperback FINE Stan & Jan Berenstain
"As new - gift quality! ""Brother Bear has started hanging out with the Too-Tall Gang. What does the gang like to do for fun? Pick on small bears, play nasty pranks, and worst of all, smoke cigarettes!"" Reading level:2"
Price: 6.95 USD

5
"Berenstain, Stan and Jan" The Berenstain Bears and the Big Red Kite
"Racine,WI" c1992 0307231712 / 9780307231710 (Berenstain Bears Cub Club) Hardcover NEAR FINE/ No DJ Stan & Jan Berenstain
"As new except for shadow of owner's name on front cover. 32 pages of easy reading with large drawings and pictorial cover - ""Look, Ma! I'm Reading! - Berenstain Bears Cub Club"". ""Look, Sister Bear! Hooray! Hooray! The big kite contest is today!"""
Price: 5.50 USD

6
"Bishop, Bonnie ( Jack Kent, illus.)" Ralph Rides Away:
"Garden City, NY" ©1979 0385142145 / 9780385142144 Hardbound VERY GOOD+ Jack Kent
"As new except for library markings and protective cover. ""Mr. & Mrs. Muggs take their irrepressible parrot on a picnic…"" Easy reading picture book."
Price: 15.95 USD

7
"Brimmer, Larry Dane (Les Gray, illus.)" Max and Felix
"Honesdale, PA" 2001 Hardbound FINE Les Gray
"As new - gift quality! ""Weekly Reader, Editor's Choice"" 4 illustrated Max & Felix (frogs) stories: taking pictures, building a porch, telling scary stories & fishing. 32-page, glossy-pictorial hardcover, 7-1/8x6-5/8"" (18.1x16.8cm)."
Price: 4.95 USD

8
"Brown, Ruth" I Don't Like It!
NY 1990 0525445595 / 9780525445593 (1st American edition) Oversize Hardbound FINE/Fine
"As new-gift quality! Beautiful illustrations. "" 'I don't like it,' the little doll sighed. 'Everything's changed since that puppy came."""
Price: 15.35 USD

9
"Coatsworth, Elizabeth (Katherine Keeley, Ilus.)" The Kitten Stand
NY 1945 copyright Hardbound VERY GOOD+ Katherine Keeley
"Tight, bright, clean & square. Rubbing to spine ends. DJ-Age soiled, chips out of spine ends, rip on back corner. ""A Story Parade Picture Book"" A summer story of Ontario across from Buffalo and excess kittens."
Price: 20.00 USD

10
"Cronin, Doreem (Hary Bliss, illus.)" Diary of a Worm
NY 2004 0439692342 / 9780439692342 (5th printing Oversize Paperback FINE Hary Bliss
"As new - gift quality! ""March 20: Mom says there are three things we should always remember…"" Big, amusing illustrations with small amounts of text. Ideal for reading aloud to one or more children. "
Price: 8.95 USD

12
"Eastman, P.D." Are You My Mother?
"Danbury, CT" (Grolier BCE) Hardbound FINE/ No DJ (as issued)
As new - gift quality! Beginner book of a baby bird searching for its mother. 64 illustrated pages that you'll have to read over-and-over.
Price: 4.95 USD

13
"Esterl, Arnica (Dugin & Dugina, illlus.) (Leo Cunha, trans.)" As Penas do Dragao
"Rio de Janeiro, Brazil)" 1996 8500531894 / 9788500531897 Oversize Paperback FINE
"As new with faintest shelfwear. "" Quarto título da coleção Os Mais Belos Contos, combina um texto da tradição oral alemão a ilustrações surrealistas de encher os olhos."" Folktale with lords, ladies, dragons, and spectacular art. Text in Portuguese. 8-5/8x12"" (22x35 cm)"
Price: 29.95 USD

15
"Goodall, Jane (Michael Neugebauer, photos)" The Chimpanzees I Love: Saving Their World and Ours
NY 2001 043921310X / 9780439213103 "(Signed, 6th printing)" Oversize Hardbound FINE/ fine DJ Michael Neugebaue
"As new - gift quality! "" in a compelling personal narrative addressed especially to young people, Dr. Goodall recounts the exciting adventure of her ground-breaking discoveries about chimpanzees and their profound similarities to ourselves..."" 80 pages illustrated with striking color photographs, 9.75x10.75"" (24.8x22.2cm)"
Price: 58.95 USD

17
"Hamilton, Victoria" McDuff in the Daffodils (a modern parable and ancient truth)
"Grand Rapids, MI" c1974 Trade Paperback NEAR FINE
"Tight, bright, clean, square. Light fading to spine edge. Hand lettered and illustrated with line drawings. ""a tender story about a person who discovers in a very unexpected way one of the secrets to living a richer and more meaningful life…"" as taught by a dog. Suitable for all ages."
Price: 33.95 USD

18
"Henkes, Kevin" Protecting Marie
NY 2007 0688139582 / 9780688139582 Trade Paperback FINE
"As new - gift quality! ""Fanny wanted a dog all her life…but then her father decided the puppy brought to much chaos to his neat, ordered home…"""
Price: 4.95 USD

19
"Hobbs, Leigh" Old Tom
2005 0786855134 / 9780786855131 (1st US Paperback Paperback VERY GOOD+
"As new except for light scratches and light edgewear to covers. A single line of text and a cartoon drawing on each page. ""Angela Throgmorton is perfectly happy living alone, until a very scruffy-looking kitten is left on her doorstep. She names her new baby Old Tom."" Age:6-8, Grade:1-3"
Price: 9.95 USD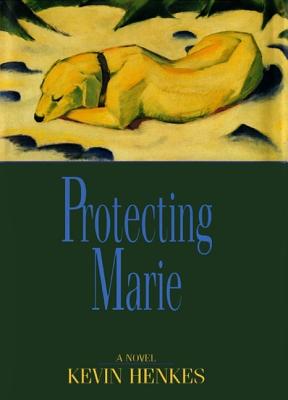 Protecting Marie
"Henkes, Kevin"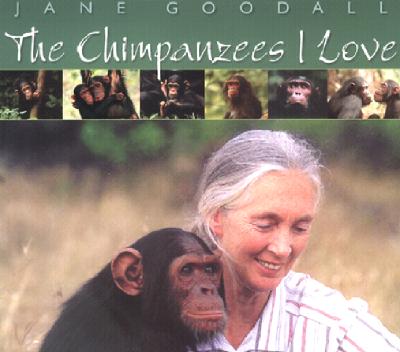 The Chimpanzees I Love: Saving Their World and Ours
"Goodall, Jane (Michael Neugebauer, photos)"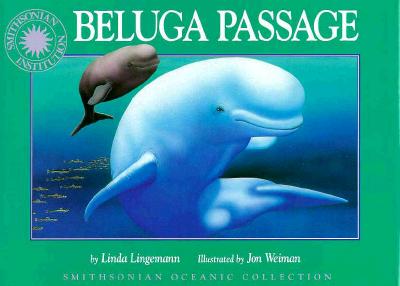 Beluga Passage
"Lingemann, Linda (Jon Weiman, Illus.)"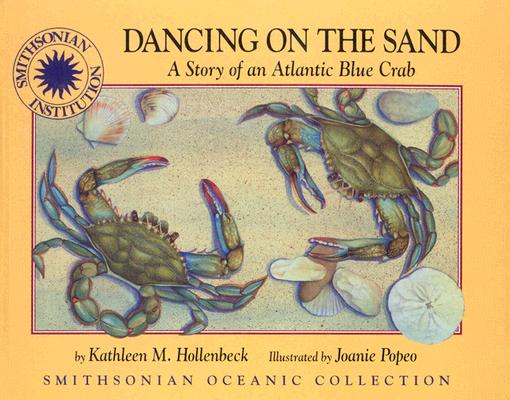 Dancing on the Sand: A Story of the Atlantic Blue Crab
"Hollenbeck, Kathleen M. (Joanie Popeo, illus.)"
The Great Redwall Feast
"Jacques, Brian (Christopher Denise, illus.)"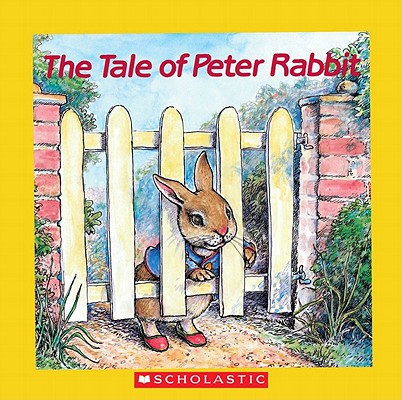 Beatrix Potter stories: The Tale of Peter Rabbit; The Tale of the Flopsy Bunnies; The Tale of Mrs. Tiggy-Winkle (3 books)
"Potter, Beatrix"