| | |
| --- | --- |
| criticism | - 54 items found in your search |
Click on Title to view full description
3
"(Herbert Golder, ed.)" "Arion: A Journal of Humanities and the Classics, Third Series, Vol. XV, No. 2, Fall 2007"
"Boston, MA" 2007 Trade Paperback FINE
"As new - gift quality! Special section ""Tony Harrison: For His Seventieth, Essays by Herbert Golder, Edith Hall, Hallie Rebecca Marshall, Trish Montemuro, & Barrie Rutter"" 186 pages of Essays & Verse, Fiction, and reviews."
Price: 17.95 USD

5
"Best, Henry" A Sauts et a Gambades Avec Montaigne
1974 (Limited edition) Trade Paperback FINE
"As new except for a few tiny spots on back cover, with an inscription to Jacqueline Marc-Chadourne. #6 in limited edition of 100. 147 pages 7.25x5.25"" (18.4x13.3cm.) Text in French."
Price: 44.95 USD

6
"Best, Henry" Gaston Bouthol
1964 (Limited edition) Trade Paperback FINE
"As new except for faint yellowing of spine and faint corner bump, with an inscription to Jacqueline Marc Chadourne. #33 in limited edition of 100. Gaston Bouthoul (1896-1980), est un sociologue français spécialiste du phénomène de la guerre. Introduction and selected writings. Text in French. "
Price: 54.95 USD

7
"Best, Henry" Quelques Pas Avec Bachelard
1977 (Limited edition) Trade Paperback FINE
"As new except for faint shaded spot on front cover, with an inscription to Jacqueline Marc Chadourne. 30 in limited edition of 50. Bachelard was ""a French philosopher. His most important work is on poetics and on the philosophy of science. To the latter he introduced the concepts of epistemological obstacle and epistemological break (obstacle épistémologique et rupture épistémologique)."" Text in French. 142 pages 7.25x5.25"" (18.4x13.3cm.) "
Price: 56.95 USD

8
"Bossaut, Andre (ed.)" Les Chroniqueurs du Moyen Age (extraits I)
NY 1941 Paperback NEAR FINE
"As new, unread, but has age toning of pages and covers. Unique US printing done during WWII. Selected texts with resume, information and selections from: G. de Villehardouin, Robert de Clari, Vie de Guillaune le Marechal, Le Menestrel de Reims, Grandes Chroniques de France, Jean de Joinville, Chronique Rimee de Geoffrey de Paris. 104 pages. Text in Franch."
Price: 9.95 USD

9
"Bossuat, Andre (ed.)" Chroniqueurs Francais du Moyen Age - II
"Paris, France" 1937 (7e tirage) Paperback VERY GOOD-
"Tight, age tanned, clean interior, light age soil to exterior, light curl. Selected texts with resume, information and selections from: Jean de Bel, Jean Froissart, Cuvelier, Le Journal d'Un Bourgeois de Paris, Enguerrand de Monstrelet, Georges Chastellain, Olivier de la Marche, Phillippe de Commynes. 127 pages. Text in French."
Price: 11.95 USD

10
"Boulle, Jean (Ed.)" La Tragedie au XVI Siecle - extraits de pieces
"Paris, France" 1948 (2e tirage) Paperback VERY GOOD
"Tight, age tanned, clean interior, light age soil to exterior. Selected texts from the 1506-1608 chronology with resume, information and selections from:Theodore de Beze, Etienne Jodelle, Louis Demasures, Jacques Grevin, Jean de la Taille, Robert Garnier, and Antoine de Montchretien. 146 pages. Text in French."
Price: 7.95 USD

11
"Boulle, Jean (Ed.)" La Tragedie au XVI Siecle - extraits de pieces
"Paris, France" 1948 Paperback FINE
"As new. Selected texts from the 1506-1608 chronology with resume, information and selections from:Theodore de Beze, Etienne Jodelle, Louis Demasures, Jacques Grevin, Jean de la Taille, Robert Garnier, and Antoine de Montchretien. 146 pages. Text in French."
Price: 9.95 USD

12
"Braudy, Leo" "Narrative Form in History & Fiction: Hume, Fielding & Gibbon"
"Princeton, NJ" 1970 (1st edition) Hardbound VERY GOOD/ Good
"Tight, bright, clean, slight tilt. Slight age shading to top edge. Aqua cloth with black and pink lettering. Dust Jacket is intact and unclipped but age soiled with small rips (tape repaired on inside) along top edge. ""during the 18th century the novel as we now know it emerged from an indistinct past of romance and fictionalized versions of journals, travel chronicles, and biographies. To achieve this direction and dynamic of its own, it drew continuing sustenance from a growing interest in the writing of history..."" 318 indexed pages with notes and bibliography, 8.75x5.75"" (22.2x14.6cm)."
Price: 19.95 USD

14
"Caraccio, A." Stendhal
"Paris, France" 1967 Paperback NEAR FINE
"As new except for faint age soil to exterior. ""pour les etudiants, des livres d'initiaion rassemblant l'essentiel et posant les problemes…pour les specialistes, des essais de synthese…"" 205 pages. Text in French"
Price: 10.95 USD

15
"Castresana, Luis De" Dostoievsky (Grandes Figuras)
"Barcelona, Spain" 1953 (1st edition) Hardbound VERY GOOD/None
"Blue cloth with black lettering. No DJ. Tight, faint age soil to exterior edges, clean interior, square. Cloth at top edge of spine is worn through. Interior end paper hinge has @1-1/2"" crack. Text in Spanish."
Price: 34.95 USD

16
"Diaz-Plaja, Guillermo" Introduccion al Estudio Del Romanticismo Espanol
"Buenos Aires, Argentina" 1938 "(secunda edicion, 1954)" Paperback VERY GOOD+/Good DJ.
"Tight, yellowed pages, bright covers, clean, square. Owner's name on first free page. No markings. DJ is intact with faint age soil and chipped edged. 207+, indexed pages. Text in Spanish."
Price: 13.95 USD

18
"Empson, William" Some Versions of Pastoral: A Study of the Pastoral Form in Literature
UK 1966 (1st thus) Trade Paperback VERY GOOD+
"Tight, bright front cover and text, clean interior, sunned spine and light soil to back cover. Lightly bumped bottom back corner. ""identifies the ideal simplicity of the pastoral convention in a far wider range of literature than precious critics had done...carries his extended study of the pastoral form into such quarters as the sub-plots of many plays..."" 237 indexed pages."
Price: 19.95 USD

19
"Felski, Rita" Literature after Feminism
"Chicago, IL" 2003 0226241157 / 9780226241159 Trade Paperback FINE
"As new - gift quality! ""Spelling out her arguments clearly and succinctly…explains how feminism has changed the ways people read and think about literature…with literary examples…"" 195 indexed, annotated pages"
Price: 19.95 USD

20
"Ferraté, Juan" La Operación de Leer: Principios y Ejemplos de Interpretation
"Barcelona, Spain" 1962 Paperback VERY GOOD+/Good(DJ)
"Tight, bright, clean interior, light age soil and foxing to exterior, square. Cover edges are creased in toward text block and rubbed. ""es una coleccion de ensayos metodicamente encadennados254 pages, 7x4.5"" (11.3x17.7cm) + index. Text in Spanish."
Price: 31.95 USD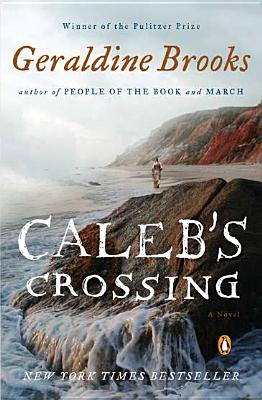 Caleb's Crossing: A Novel
"Brooks, Geraldine"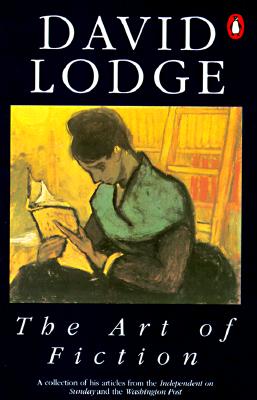 The Art of Fiction: Illustrated from Classic and Modern Texts
"Lodge, David"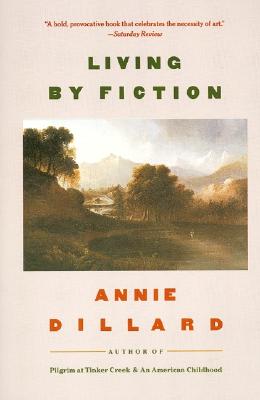 Living by Fiction
"Dillard, Annie"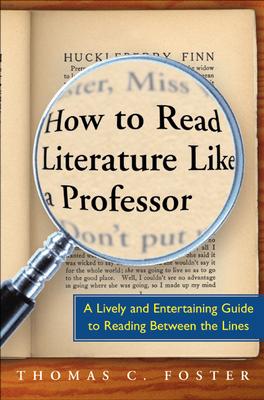 How to Read Literature Like a Professor: A Lively and Entertaining Guide to Reading Between the Lines
"Foster, Thomas C."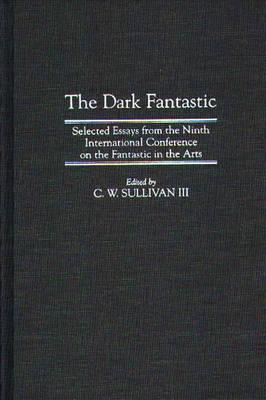 The Dark Fantastic: Selected Essays from the Ninth International Conference on the Fantastic in the Arts (Contributions to the Study of Science Fiction & Fantasy #71)
"Sullivan, C. W. (Ed.)"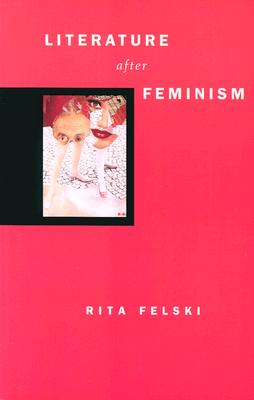 Literature after Feminism
"Felski, Rita"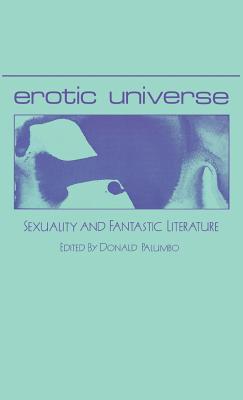 erotic universe: Sexuality and Fantastic Literature
"Palumbo, Donald (ed.)"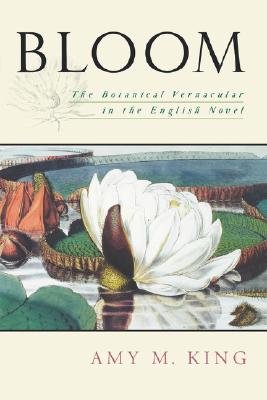 Bloom: The Botanical Vernacular in the English Novel
"King, Amy M."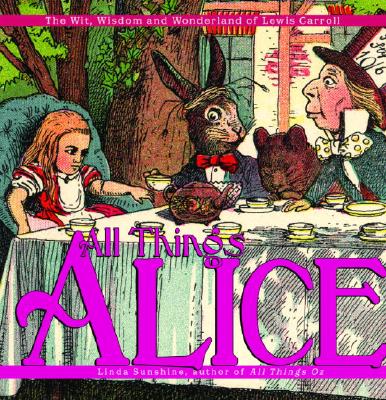 "All Things Alice: The Wti, Wisdom and Wonderland of Lewis Carroll"
"Sunshine, Linda"