You must allow cookies and JavaScript for a proper shopping experience.
Price: $149.95
Publisher: Fort Lee, NJ, Barricade Books : 2002
Edition: (1st printing with new foreword)
Seller ID: 1-8H007
ISBN-13: 9781569802397
Binding: Trade Paperback
Condition: NEAR FINE
---
SIGNED by author. As new except for tiny rub to cover corners. 269 pages "In the 26 years since first published, the controversy surrounding this wrenching tale of how one of America's most famous models was used by the CIA as a human guinea pig in its infamous mind control experiments, has never completely vanished." "This edition, with a new foreword by the author, presents another opportunity for every concerned citizen to share the compelling tragedy." "Among the 80 books Donald Bain had published are murder mysteries (Murder She Wrote), comedies, investigative biographies, westerns and li...
View More...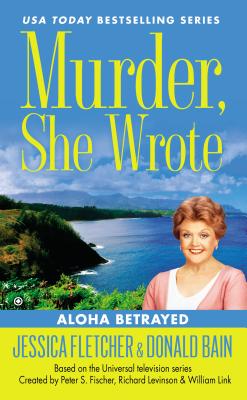 Price: $4.00
Publisher: Berkley
Seller ID: 9780451466556
ISBN-13: 9780451466556
Binding: Mass Market Paperback
Condition: GOOD
---
New in the USA Today bestselling series--Jessica Fletcher finds herself in a tropical paradise where "aloha" means both hello and goodbye. But sometimes, the goodbye is permanent... Jessica is on the Hawaiian island of Maui, giving a lecture on community involvement in police investigations. Her co-lecturer is legendary retired detective Mike Kane, who shares his love of Hawaiian lore, legends, and culture with Jessica. But the talking stops when the body of a colleague is found at the rocky foot of a cliff. Mala Kapule, a botanist and popular professor at Maui College, was known for her activ...
View More...