You must allow cookies and JavaScript for a proper shopping experience.
Price: $10.95
Publisher: NY, Popular Library : c1962
Seller ID: 1NP003
Binding: Paperback
Condition: VERY GOOD-
---
Tight, faintest of age tanning to pages, clean, tilted. Rubbing to cover edges, 3 folded page corners. "They called him the Espada killer - because of the ace of spades he left on the copses of the men he gunned down...Now it was Jim Hatfield's job to hunt (him)...He bet his life in a game of shot-to-kill with a gunslinger who never missed." 143 pages. NOT KEPT AT STORE- order a day ahead of time for in- store pickup
View More...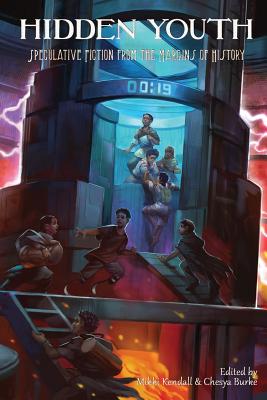 Price: $10.00
Publisher: Crossed Genres Publications
Seller ID: 9780991392124
ISBN-13: 9780991392124
Binding: Trade Paperback
Condition: GOOD
---
In 1862, a teenaged engineer fights murderous traitors with steam-powered war machines for the sake of the Union. In 1750 Poland, a police officer picks a fight with the wrong bagel vendor. In 1874, a young clerk investigating the use of Chinese laborers in Cuba finds herself working for the dead as much as for the living. The sequel to the World Fantasy and Locus Award-nominated anthology Long Hidden, Hidden Youth focuses on children: underage protagonists marginalized in their time. 22 excellent stories ranging across nearly 2,400 years and spanning the globe, Hidden Youth reveals the storie...
View More...