You must allow cookies and JavaScript for a proper shopping experience.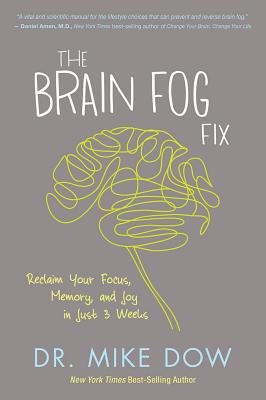 Price: $8.00
Publisher: Hay House Inc.
Seller ID: 9781401946487
ISBN-13: 9781401946487
Binding: Trade Paperback
Condition: very good
---
Is stress preventing you from enjoying your daily life? Do you find that you're becoming more distracted or forgetful? Are the blues sapping your spirits? Or do you simply feel not quite like yourself?If you want to reclaim you focus, memory, and joy, you're not alone. There are millions of people fighting against the epidemic of brain fog that's sweeping the nation. The good news: It's not an irreparable condition; rather it's a side effect of modern-day living. Many of the foods we eat and the habits we have do not support our brains. We no longer get what we need in order to produce essenti...
View More...